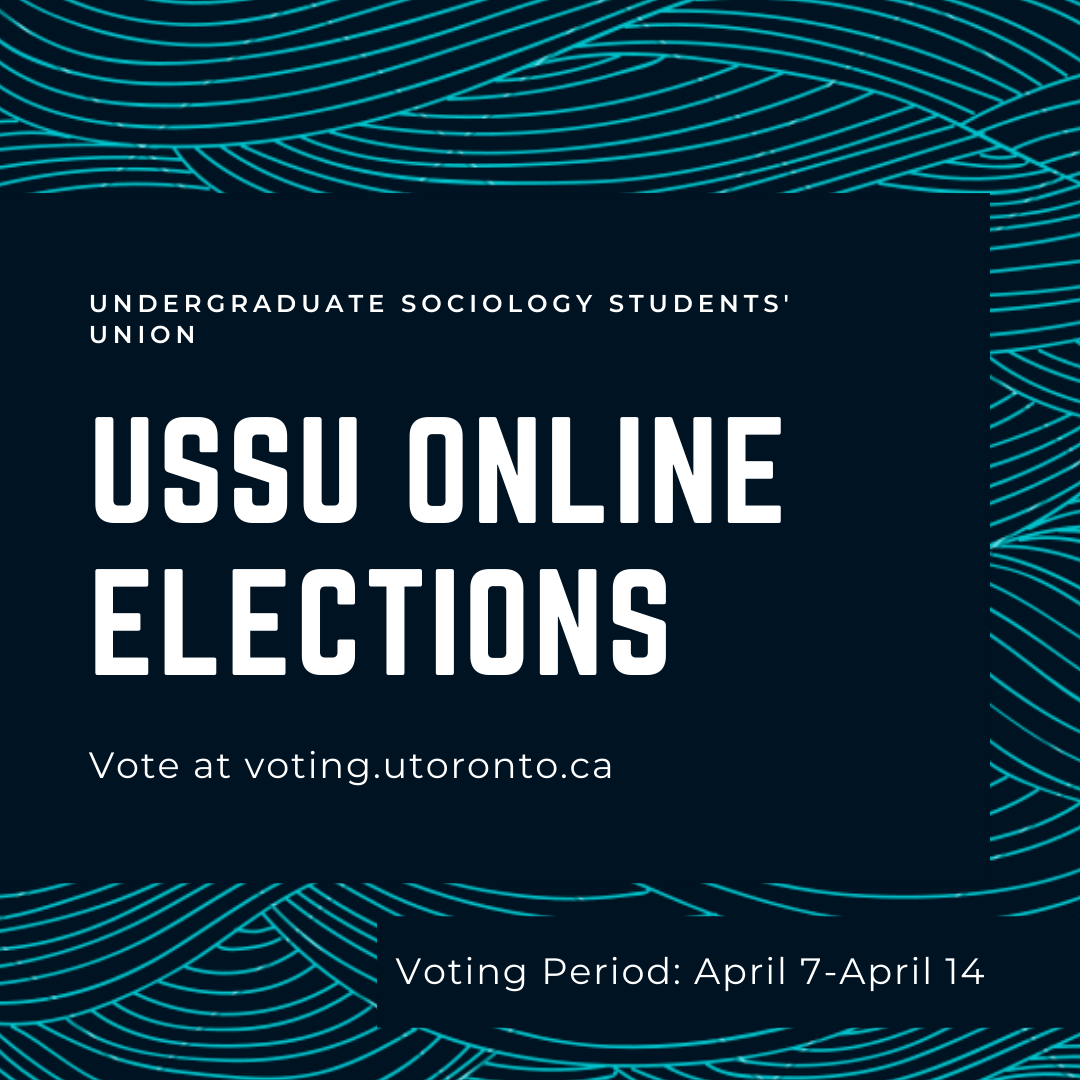 Want to get more involved in your program? Make sure to apply for an executive position for the Undergraduate Sociology Students' Union (USSU) 2020-2021! The deadline to submit your application is April 2nd @11:59pm.
Vote here ➡️:
voting.utoronto.ca
You can find candidate speech here ➡️:
http://tiny.cc/CandidateStatements
Voting period is from April 7-April 14.
? Good luck! ?
Link to the application form➡️: https://docs.google.com/forms/d/e/1FAIpQLScfNIbHbiRbc9LhoMwWSCG-5SEgYW1Dy1oLjCHidZTeOBW32w/viewform?usp=pp_url